Elements of USPSA – Core Skills – 14 APR 2018
04/14/2018 @ 9:00 AM

-

5:00 PM

$100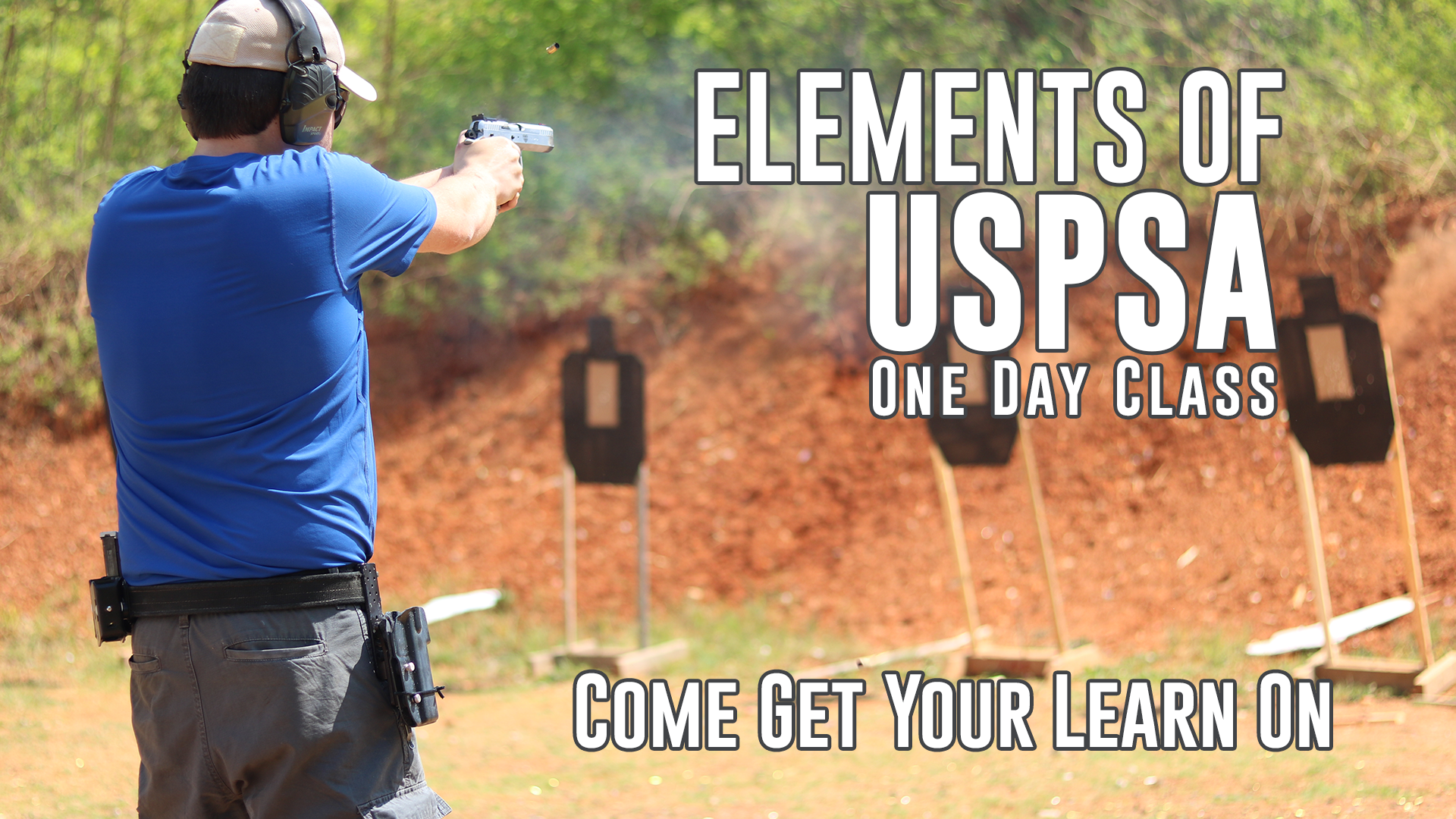 Elements of USPSA is a one-day class that breaks down USPSA in to its component pieces. You'll identify where you can improve and how. The morning will start with a review of the basics: drawing, reloading, and shooting accurately at speed. The afternoon will cover the application of these ideas in context: switching gears between target difficulties, moving efficiently, and avoiding dead time.
You should finish the class with ways to immediately improve your performance and consistency at matches and know some specific areas to work on in practice.
This class is for anyone from Unclassified to GM who wants to identify their weaknesses and how to crush them. Note, however, that this class is not an Intro to USPSA; you should come equipped with a basic familiarity with the scoring and rules, including safety rules, of USPSA.
You should bring:
A competition-suitable gun
Outside-the-waistband holster
At least 5 magazines and magazine pouches
500 rounds
A lunch, or plan to drive 10 minutes into Louisburg and pick something up during the break.
Location: Freedom Gun Club at
24 Dunn Rd, Louisburg, NC 27549-8944
Instructor: Ben Berry
Class starts: 9AM
Class ends: 5PM
Class fee: $100
Full payment is required at registration to reserve your spot. 100% refunds up to 7 days before the class, 50% after that.